A new set exclusively available in Billund has been revealed, the 40502 – The Brick Molding Machine
The first set.
Last year, the first set of the LEGO House series was revealed, the 40501 – The Wooden Duck, sold exclusively at the LEGO House, in fact, in Billund. It contained 621 pieces and was sold for 599DKK (about 80 €).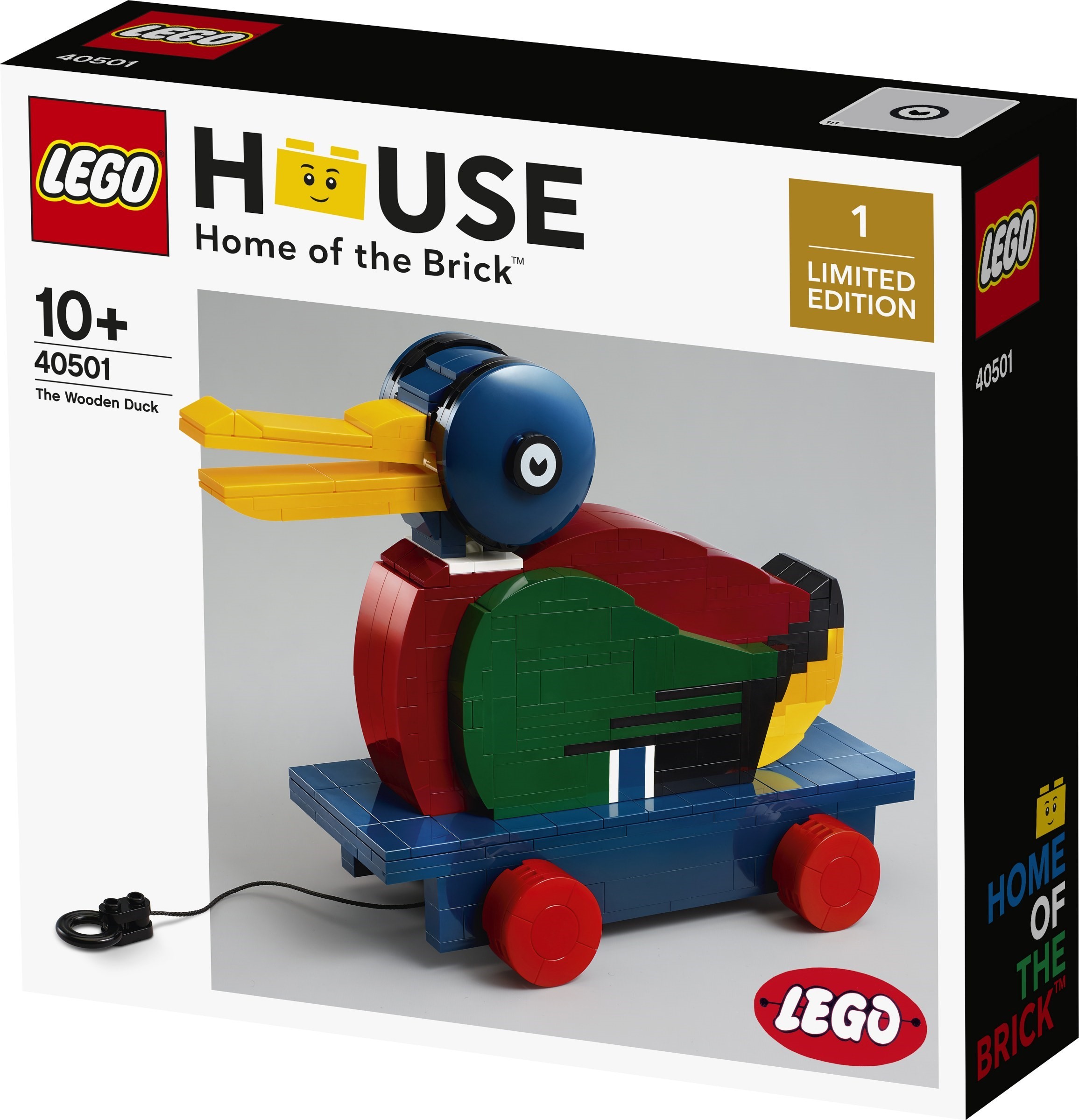 The set number 2.
Today, however, the second set of the collection has been announced, which represents the machine that prints the 6 2×4 red bricks then packaged in a polybag (set 624210).
The set has the number 40502, has the name of "The Brick Molding Machine" and for a total of 1205 pieces it will also cost 599DKK (about 80 €).
Official pics and short description:
Facts about the new limited edition LEGO House box: Brick Moulding Machine.

– The Brick Moulding Machine represents an era in the LEGO Group going from producing wooden toys into plastic toys.
– The 1205-piece model measurements are the following: 7.4" (19 cm) tall, 5.9" (15 cm) deep and 11.4" (29 cm) wide. 
– Base comprises printed tiles with the words 'LEGO® House' and 'The Brick Moulding Machine'. 
– Ideal for fans of LEGO building and collectors of toy memorabilia. Suitable for ages 10 and up. 
– Price: 599 DKK.
– This set is only available in LEGO House.
Some facts
The first moulding machine is bought in 1946 after Ole Kirk Christensen attended a demonstration of a plastic injection moulding machine at a fair in Copenhagen.

In 1949 the LEGO Group's plastics department manufactures various kinds of toys. Among these are the company's first plastic bricks, which are marketed under the name "Automatic Binding Bricks".

On 28 January 1958 at 1:58 pm, the modern LEGO brick is born when a patent for the unique clutch power is secured.

In 1960 the second-generation owner, Godtfred Kirk Christiansen decided to put all eggs in one basket and purely focus on the LEGO brick.

A real-life moulding machine can be found in LEGO House where guests can see it up close. It is identical to the ones in other LEGO production sites but is custom made to only produce six bricks at the time and run at a slower pace.

In the 60s and 70s, Godtfred Kirk Christiansen initiated decommissioned moulds to be cast into the concrete foundations of new factories in Billund to prevent them from falling into wrong hands.

In the History Collection in LEGO House, you can also find decommissioned moulds hiding in the floor for visitors to see.
Due to a pandemic last year, the first exclusive set 40501 – The Wooden Duck was also sold on the LEGO Shop. Have you bought it? To date the LEGO House is still closed, will this set also be available online?